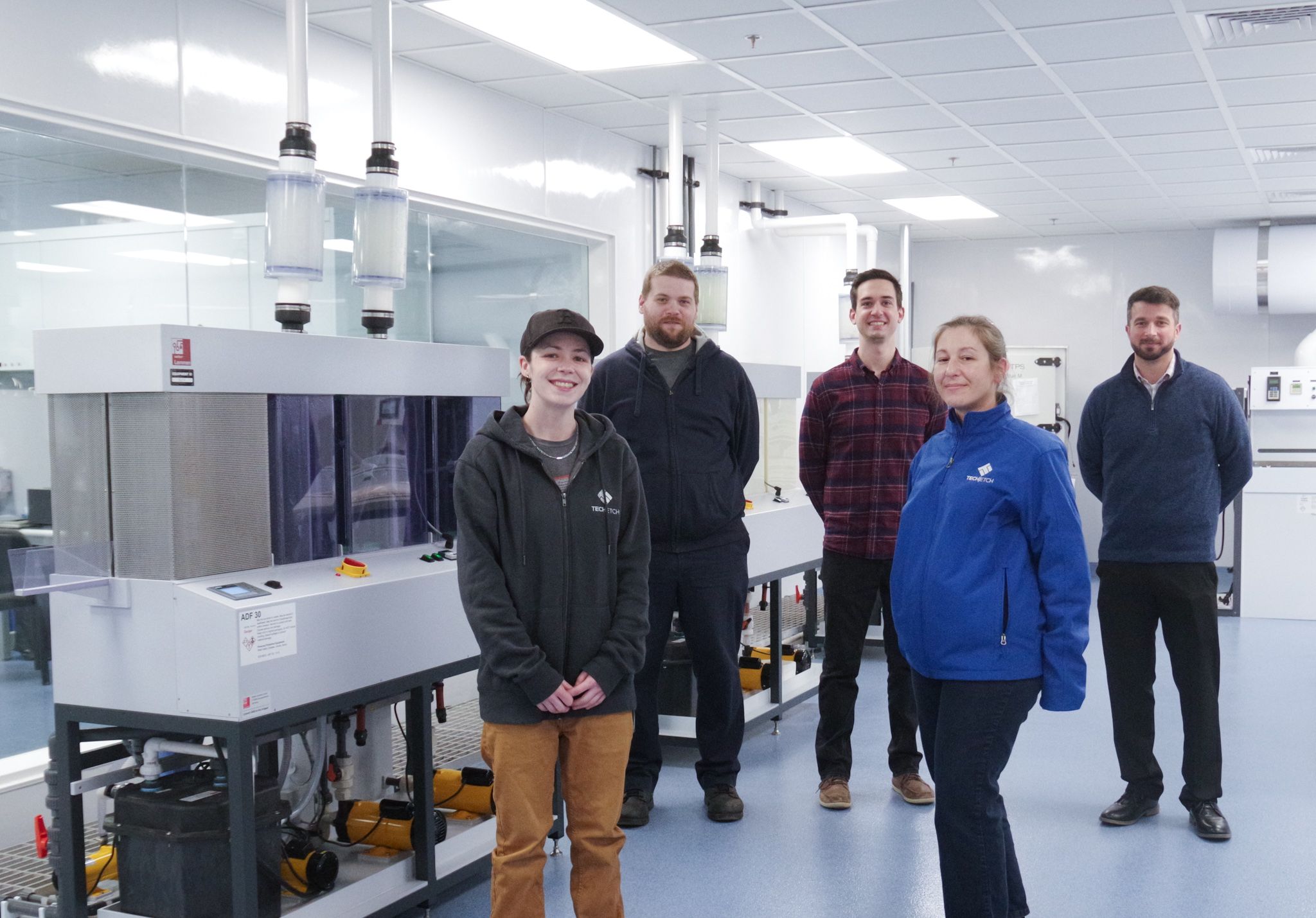 Innovation is essential if a business wants to survive and thrive
For nearly 60 years, Tech Etch has been dedicated to innovation in every area of flex circuit and precision part manufacturing for businesses around the world.
Beginning as a small engraving company in Boston, we grew over the decades through acquisition, plant construction, and customer service. We have spent decades developing our tools and techniques to provide clients with exactly the products they need manufactured.
Tech Etch prides itself on offering top-quality services to all our clients. Here are just a few tenants of our business:
Short lead times – Tech Etch has always worked hard to make lead times as short as possible for its customers. Our team has created an exceptionally wide range of parts for nearly every industry, so we have vast knowledge of how to save time without cutting corners. The sooner we create a client's product, the sooner it can hit the market.
Design for manufacturability – It is vital to design parts for easy manufacturing. However, it can be tough to do so while maintaining high quality. Tech Etch can do both.
Our team of experts has the tools and experience needed to provide design input for manufacturability. We work closely with every client to facilitate the best output from our manufacturing process, making the entire development stage as easy as possible for everyone.
High-quality products – More important than anything, Tech Etch strives to create the best products and parts available. We take the time to do the job right the first time.
Once our team has developed a prototype that our client likes, we can quickly get to work producing hundreds or thousands of parts for use. We work hard to get the job done quickly, but quality is always the first priority!
Technical innovation – With every project, Tech Etch becomes more experienced in the design and manufacturing of circuits and components. We learn from our work and use our knowledge to sharpen our capabilities. Our state-of-the-art equipment and talented staff can take on any challenge and are always finding ways to improve.
One-stop shop – When creating a new product, you need the assistance of innovators, engineers, and technicians to get the job done right. Tech Etch can handle every aspect of the project.
Our team can work with you to come up with the perfect design that fits your needs and budget. Then, our prototyping department can create the first model, tweaking it until the perfect design is found. Finally, we can mass-produce all the parts you need quickly and efficiently.
Tech Etch is the one-stop shop for the design input, prototyping, and production of your entire product so you do not have to shop around for multiple vendors.
We create a wide range of parts and components for nearly every industry. You can count on Tech Etch for the development of EMI / RFI shields, flexible circuitry, rigid-flex circuitry, stamping, heat treating, toolmaking, photo etching, laser cutting, plating, and much more.
Tech Etch's innovation center features everything needed to create the products you need for your business. We have cutting-edge technology that makes our work fast and efficient. We have an expert engineering team that knows how to handle your project from prototyping to mass production. We have top-of-the-line software to provide design input and create the parts you need.
Whether you need design assistance, prototyping, or full production of your product or components, rely on Tech Etch to get the job done right. Contact us today to learn more about how we can help your business thrive.
Please Reach Out To Us With Your Innovative Idea
Chad Mello
Business Development Manager
508.747.0300 x3049