Our mission is to inspire, create, and provide innovative solutions that enhance lives globally.
We do this by developing meaningful, long-term partnerships between our employee owners and the industry leaders we serve; and by ensuring unmatched precision, quality, and attention to detail in every project, every time. Our expertise in EMI Shielding, Precision Etching and Forms, Flex Circuits and Rigid Flex Circuits spans over 56 years bringing experience and expertise to every solution we build.
Medical
Committed to Our Community
Precision and quality matter when only seconds count. We have specialized processes that enable photo-chemical etching to be performed on special materials
Military/Aerospace
A Culture of Innovation
When it is mission critical only the highest standards will do. For over 40 years, the military and aerospace industries have trusted Tech Etch with their needs for precision parts of all kinds.
Telecommunications
Solutions with a Global Impact
Our top-quality precision photo etched parts and components help keep us all connected in an expanding and highly competitive market.
Innovating a Better World, One Part at a Time
Standard and Custom Designs
For over 40 years, Tech Etch has been a leader in the EMI/RF Shielding field. As a global supplier for commercial and military markets, our standard and custom shielding lines include all sizes, shapes, compositions, mounting options and seal types.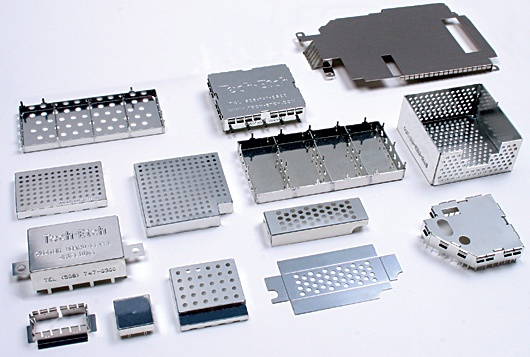 PRECISION ENGINEERED PHOTO ETCHED AND LASER CUT METAL PARTS
Tech Etch manufactures a wide variety of lightweight metal parts as small as .0005" in thickness. We use a photo etching process that allows us to create intricate and detailed pieces that can't be made with other processes. This saves on the cost of hard tooling, improves design flexibility, and speeds up production.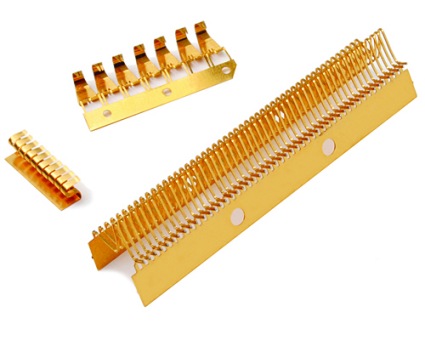 FLEX & RIGID-FLEX CIRCUIT MANUFACTURING
Tech Etch has the tools and talents required to create highly reliable flex and rigid-flex circuits for a variety of uses. We can use most substrates and our advanced manufacturing process to create single and double-sided circuits, as well as multi-flex and rigid-flex circuits. We also offer SMT component assembly on these products.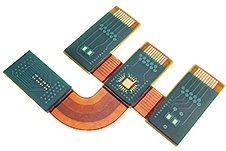 Make Your Design A Reality
Tech Etch is leading the way to help facilitate you in this process by means of our state-of-the-art Innovation Center. The center is equipped with leading edge technology, expert engineering team, and top of the line software with the focus on quick prototyping.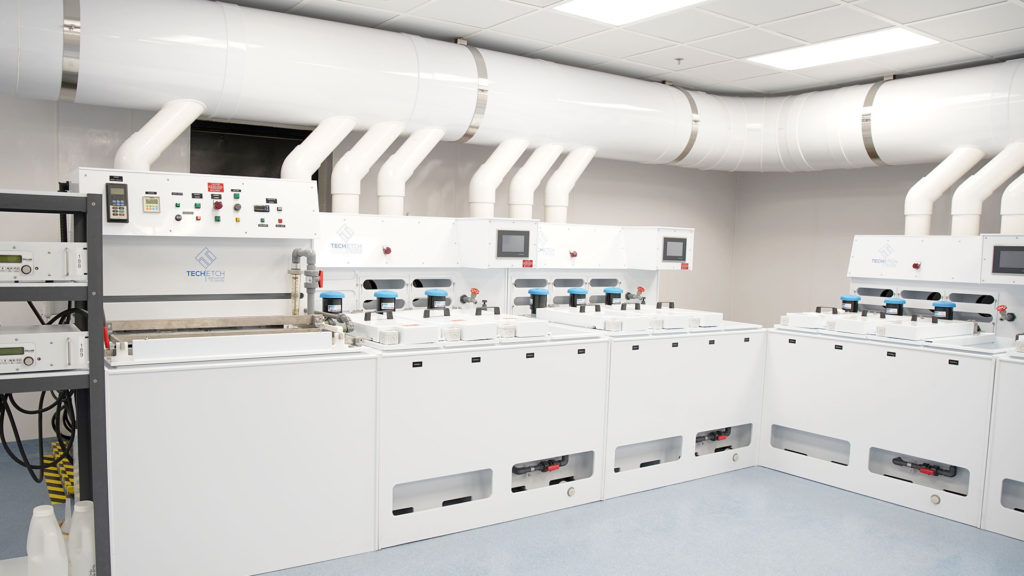 Employee Owned
In 1999 Tech Etch became an employee owned company by way of an Employee Stock Ownership Plan (ESOP). Our commitment to excellence begins with our employee owners all the way to the solutions we build for our clients.
Company History
Tech Etch began in 1964 as a small engraving company in Boston, MA. Through growth, acquisitions and plant construction the company has arrived at its present size and locations. Paying attention to customer needs drives our technology and continues to fuel growth.