Electronic enclosures require EMI and RFI Shielding in order to operate properly. These types of products are found in many industries, and Tech Etch can provide your business with any shielding products you need.
We offer EMI and RFI shielding products in all shapes, sizes, compositions, mounting types, and seal types. Just a few of our products include:
Shielding Strips
Custom EMI Shields
Contacts
Conductive Elastomers
Wire Mesh
Shielded Air Filters
Honeycomb Vents
Conductive Foam
Metalized Fabric
Connector Gaskets
Expansion Slot Gaskets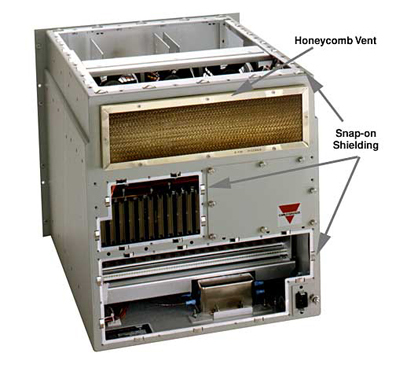 If your products require custom shielding products, we can create what you need. We have manufactured components for special enclosure applications, from high-volume requirements using progressive dies to prototyping small quantities using photo-etch fabrication.
Enclosing your electronics and ensuring they function well should be a top priority for your organization. Tech Etch is here to provide the products you need to make your products work right.
Take a look at our specification sheet here to learn more about our electronic enclosures.