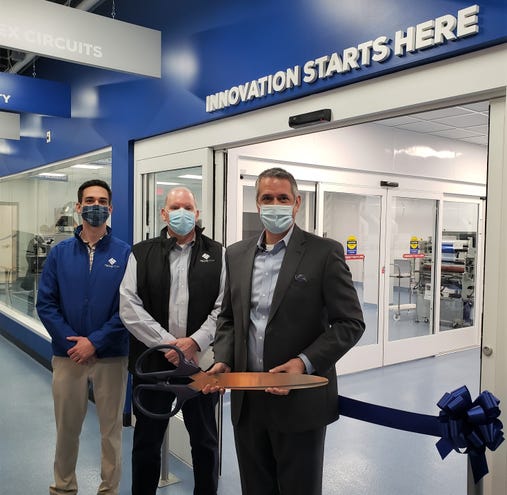 Tech Etch Gears Up the Future with New Innovation Center in Plymouth
PLYMOUTH – Deep inside the large Tech Etch complex in the Plymouth Industrial Park exists a tiny version of the precision-product, flexible-circuit manufacturer – a Tech Etch Mini Me, if you will. Everything that can be made on the main production floor can be crafted here in small-batch numbers for preview and testing.

Welcome to the new Innovation Center at Tech Etch. This state-of-the-art facility enables the provider of critical components to quickly develop and proof ideas and concepts for customers in the military, medical and aerospace industries before moving into large-scale production.