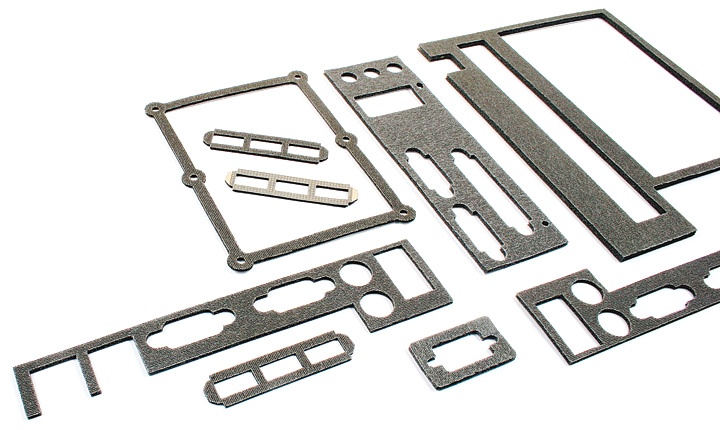 Custom 2700 Series Conductive Foam
When you need gaskets with low compression force and excellent conductivity, look to Tech Etch and our 2700 series. These conductive foam gaskets consist of open-cell polyurethane foam with a nick-over-copper-plated polyester foam on either side. Woven on one side and non-woven on the other, our 2700 series gaskets.
Provide 94 V-rating and RoHS compliance
Offer a low compression set for long lasting results
Have durable woven fabric on one side and non-woven surface on the other
These gaskets are available in standard configurations as well as custom cuts. They're great for computer, router, and telecom I/O shielding and come in standard thicknesses of .040", .059", .087", and .134". We also manufacture standard D-connector gaskets out of our 2700 series.