Tech Etch has over five decades of experience and expertise specializing in manufacturing precision engineered thin metal components, flexible printed circuits, and EMI/RFI shielding for the medical, aerospace, and alternative energy industries. As Director of Engineering for the Precision Products Group, Ana Lambert is key to our mission of providing solutions and services .to our customers that enhance lives globally with unmatched precision, quality, and attention to detail in every project, every time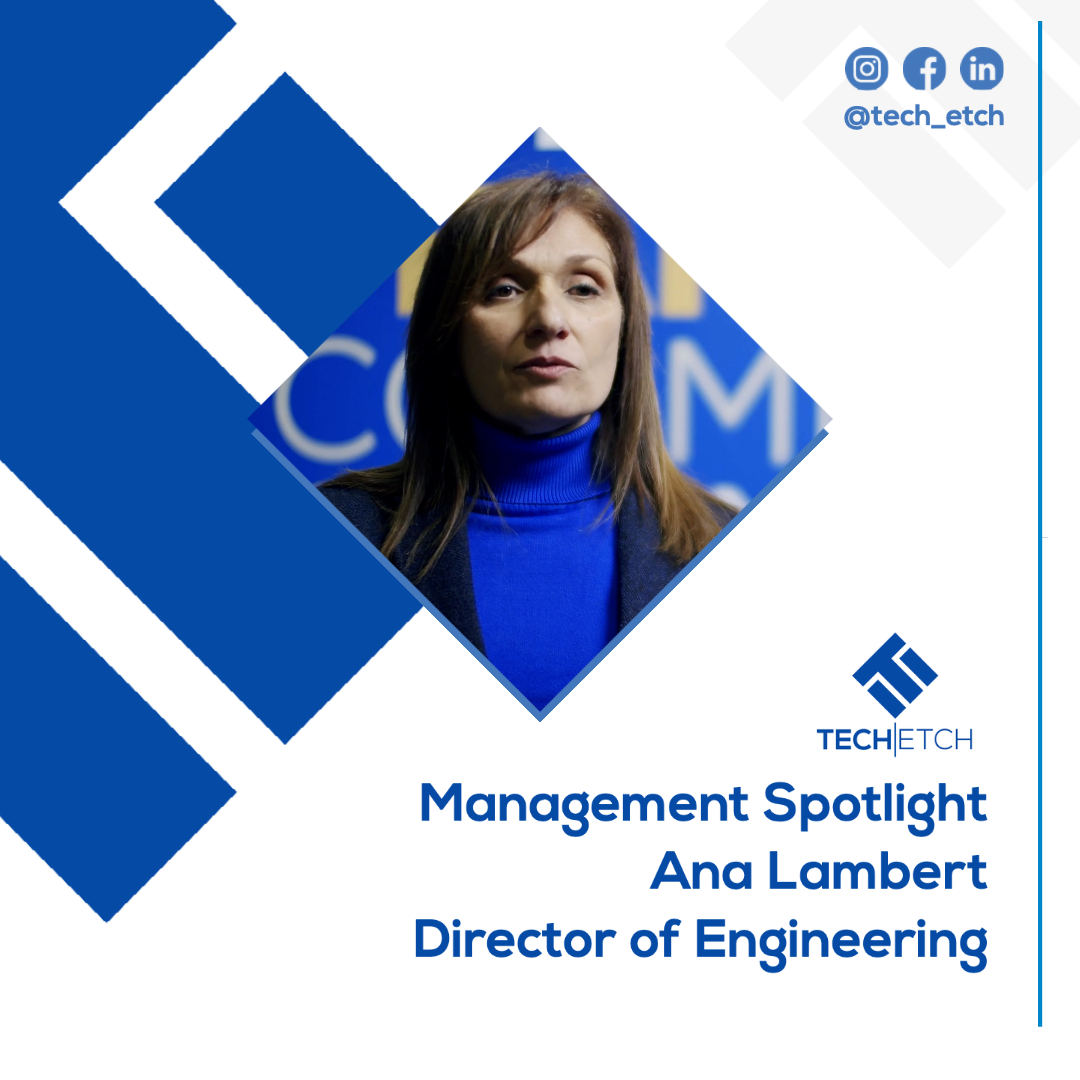 Ana, who has been with the company for 32 years and holds a Bachelor of Science from Bridgewater State University, says that the aspect she enjoys the most about working with us is the science of the parts we make, saying that she is amazed at the complexity she and her team get to work with and the development of new parts every day. She believes that's what truly drives her passion for engineering and it's what makes her team so successful in their R&D initiatives.
Regarding her team, Ana says that,
"We have a really talented Engineering Group, and we can take products from conception to the Prototype stage all the way through high-speed manufacturing. We also want to tailor the experience and the projects that people have toward their strengths and skill set. And we encourage people to be vocal about the things that are interesting to them."
Ana also emphasizes how important it is to stay on top of trends and technologies when it comes to product development. She says we get to see all the R&D projects that our medical customers, our Aerospace customers, and Fuel Cell Alternative Energy customers are engineering.
According to Ana, "If you're curious or a person that wants to learn, Tech Etch is the place to be. It's really exciting to get to see, you know, the next thing that's going to be built and how they're going to do it."
Ana also states that being part of a company that's 100% employee-owned is a great benefit, too. She says she greatly enjoys the fast pace of the company and all the plans that we have for growth in our strategic plan. It's never a boring day – you know, there's always something exciting going on!
This is an example of the great leadership that Ana brings to Tech Etch with her experience and knowledge in engineering and product development. She empowers her team to maximize their potential by fostering a culture of innovation, collaboration, and respect for everyone's strengths. We are proud to have her as part of the Tech Etch family and continue our mission of providing solutions that improve lives globally.