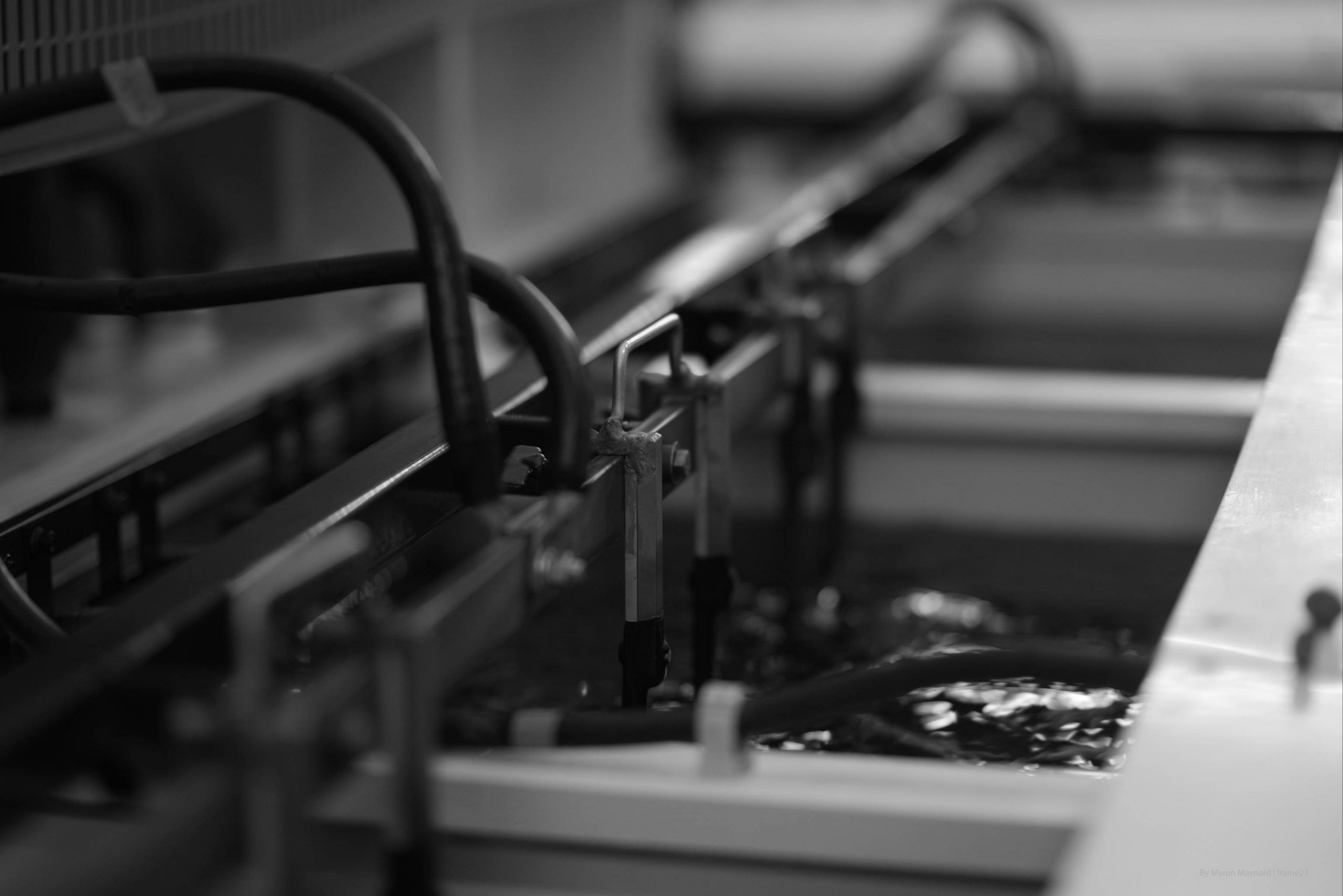 At Tech Etch, we can create circuits and other electronic parts for your products using a variety of

metals

.

 
Copper is the most common material used in the development of circuitry. It conducts electricity exceptionally well and is a very durable material that is known for its durability. 
However, many other materials are available and can be used in the production of circuits. At Tech Etch, we can create circuits and other electronic parts for your products using a variety of metals. 
Conductive layers of circuitry are typically made of copper, but other materials such as stainless steel, nickel, and aluminum can be used. Our team has state-of-the-art equipment and years of experience utilizing these materials in flexible circuits. 
Why use alternate metals? 
There are several benefits to using alternate metals when creating circuits and other parts for your products. Here are just a few: 
Unique design and end applications – Every metal acts differently in different environments. If your devices are going to exist in corrosive environments, stainless steel is a great metal to combat breakdown. If your devices require powerful function, such as supercomputing, aluminum is a terrific choice for cold temperatures.  
Enhanced manufacturing interconnects – Connection is vital in any electronic device. Without the right materials in place, you run the risk of your product's interconnects failing. Nickel is a great option for battery welding within an electronic device and other materials like Beryllium Copper are a good option for custom, formed interconnects. 
Flexibility – Metals provide differing amounts of flexibility. Some metals are made to stay firm and rigid for durability while others are made to allow for careful bending. With the right metals in place, your product can have the flexibility it needs in order to function properly.  
Learn more about our material options 
There are tons of different metals available that can be used to create several different parts and components for electronic devices. Some of the metals offered by Tech Etch include: 
Tungsten –

 

Tungsten is a heavier metal that works well 

in hot environments where cooling is essential. It has become a go-to material for a variety of medical devices but can also serve other industries very well.

 

Molybdenum –

 Molybdenum

 is a refractory material that is difficult to etch, providing extreme durability. Many product makers use m

olybdenum

 for products that will exist in corrosive environments or areas where heat will be an issue.

 

Titanium –

 Titanium is one of the hardest metals around and yet is very lightweight at the same time. This metal has been used by every industry out there and for every type of use. From eyeglass frames to jet engines, titanium is a material suited for a very wide range of uses.

 

Elgiloy

 –

 

Elgiloy

 is the perfect material for highly corrosive environments. It's commonly used in medical implants for its durability, but it can also be used in other products.

When corrosion is a worry, E

lgiloy

 is the best option.

 

Niobium (Columbium) –

 

If corrosion is a concern, n

iobium

 is a great material for the job. It shows exceptional corrosion resistance when exposed to high temperatures. It's a lightweight and refractive material that suits a variety of uses.

 

Nitinol (

NiTi

) –

 Considered the "memory foam" of metals, 

NiTi

 is know

n

 for its ability to return to its original shape after being deformed. IT has excellent biocompatibility and spring characteristics.

 
Different metals for different needs 
At Tech Etch, we strive to use a variety of metals for a variety of uses, always innovating along the way. Our team can use nearly any metals that suit the situation for any client's products.  
If a client needs a solid and durable product, we can use tough metals like stainless steel in the production process. If a client needs flexibility, our team can use other metals that allow for enhanced bendability.  
Not all metals are made the same so it's vital to choose the right ones when developing a new product. Be sure that your product will work well for years to come by using the best materials for the job.
Contact Tech Etch today to learn more about the alternative materials we have to offer.