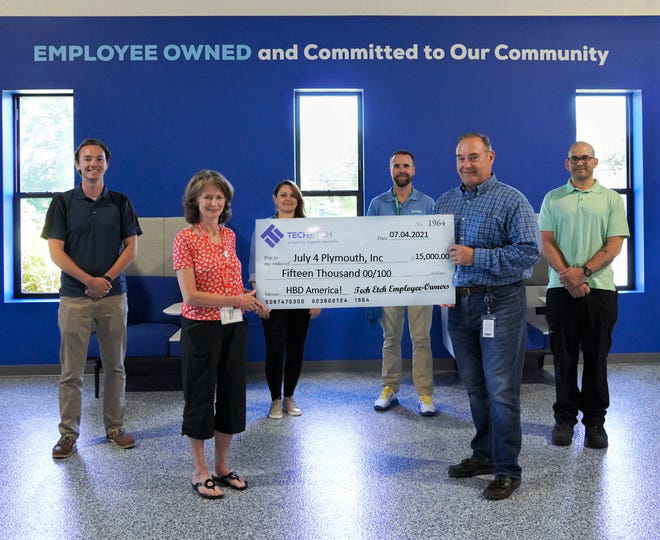 Big Check for Big Bang with Plymouth Fireworks
PLYMOUTH – Get ready for the big bang on July 5. Plymouth's Independence Day celebration will be loud and brighten the night sky thanks to a $15,000 donation from Tech Etch.

The employee-owned company in Plymouth Industrial Park made good on its pledge by presenting a big check to Anne Marie Winchester of July 4 Plymouth Inc. last week. The largest corporate contribution this year to the fund will allow the town to mark the nation's birthday with three barges of fireworks instead of the usual two.