Tech Etch Obtains AS9100 Certification at All Three Facilities
Plymouth, MA | October 14th, 2021 – Tech Etch, a leading solutions provider for EMI/RFI shielding, precision etch parts and flex/rigid flex circuits around the world, recently expanded their AS9100 certification for all three of their manufacturing facilities. The certification demonstrates that the company is well equipped to consistently provide Aerospace, Space, and Defense customers with the highest levels of product compliance and customer satisfaction.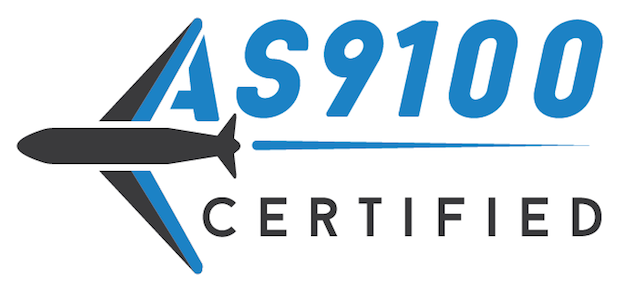 Perry Johnson Registrars performed a thorough audit of Tech Etch's facilities in Plymouth, MA, Fall River, MA, and Litchfield, MN for the certification. The auditing process monitors every process step from Quoting, Engineering, Operations, Final Inspection and Regulatory Compliance. Tech Etch passed with zero major or minor non-conformances.  The certification proves the high standards of quality implemented by the company.
AS9100 certification has been a goal for Tech Etch and part of a larger strategic plan for the organization. The company has worked tirelessly to ensure the quality of its work to obtain the highest certifications. Tech Etch is proud to have achieved the AS9100 certification for all three of its facilities.
Bruce Appelgate, Vice President of Quality and Regulatory Compliance, is proud of the team at Tech Etch for obtaining the certification. "We should celebrate the unified teamwork and employee-owner engagement that continuously enables us to effectively apply the best practices which guide our business management and exceed our partner's expectations in our quality, service, and communication."
Tech Etch has proven its capability for high standards in the past. The company has achieved ISO 9001:2015 certification in previous years and is ITAR registered. They have strived to make significant improvements to its manufacturing processes, resulting in its second AS9100 multisite certification.
Tech Etch has long-term goals and a strategic 5-year plan to continue to improve the business. AS9100 certification is just one of many goals the company intends to achieve in the coming years.
About Tech Etch
Tech Etch has over five decades of experience and expertise specializing in manufacturing precision-engineered thin metal components, flexible printed circuits, and EMI/RFI shielding, across three locations in the United States (Plymouth, MA, Fall River, MA, and Litchfield, MN). Their commitment to excellence begins with their employee-owners who provide world-class services and innovative comprehensive solutions that enhance lives globally. Tech Etch partners with leading global customers in the aerospace, military, medical, telecommunication, and electronics industries that have highly complex precise designs and demanding regulatory requirements. Their solutions ensure unmatched precision, quality, and attention to detail in every project, every time.  Learn more about Tech Etch by visiting www.techetch.com.