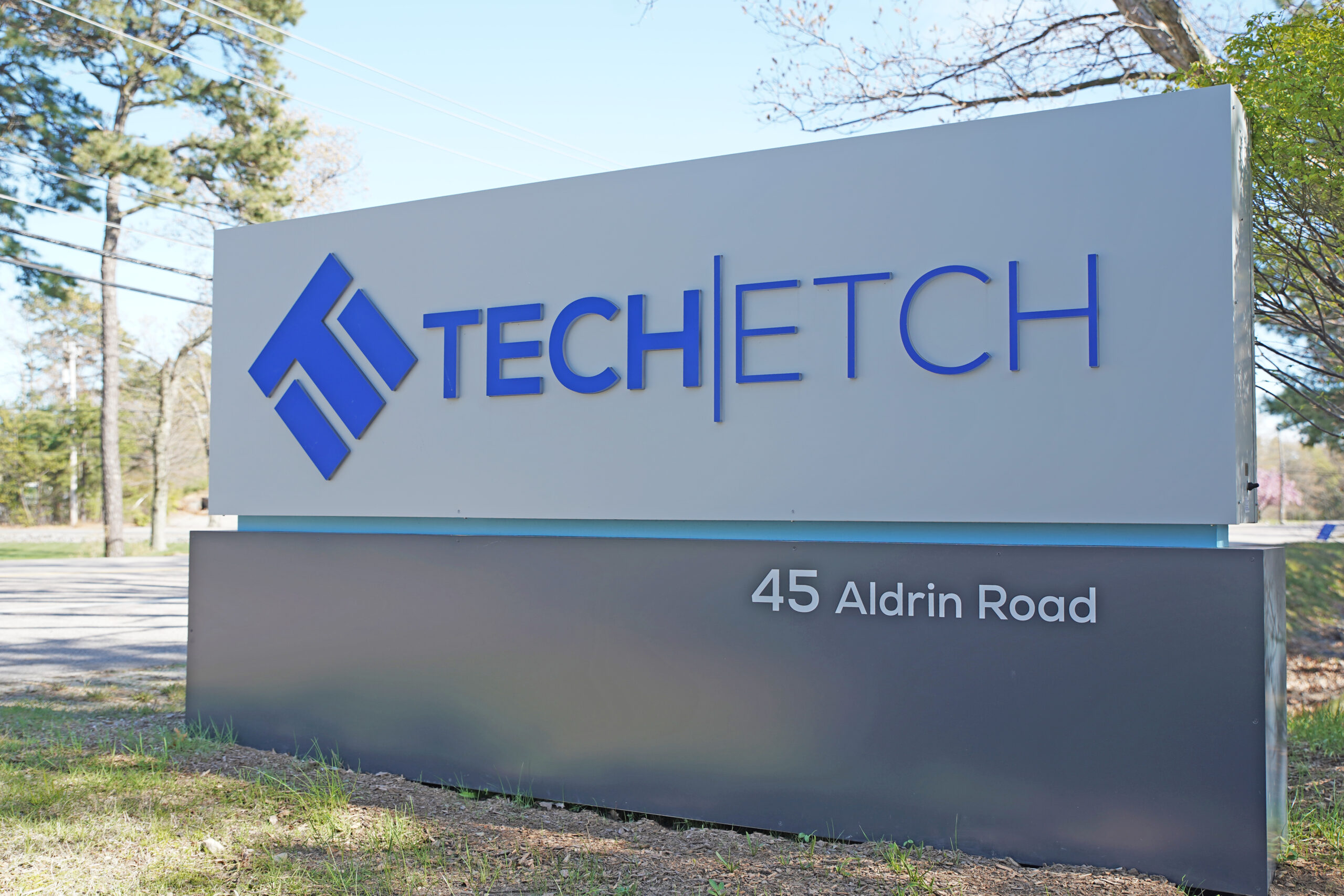 Quality Production Requires Space, And Tech Etch Has Plenty 
If you want to make high-quality solutions, you need the space to do it. Tech Etch has approximately 300,000 sq. ft. of manufacturing space, spread across three locations.
Tech Etch's headquarters is located in Plymouth, MA, about one hour south of Boston. With over 150,000 sq. ft. of space, our team creates a wide range of standard and customized solutions. From flex and rigid-flex circuits, etched parts and chemical-etched parts, and EMI/RFI Shielding, Tech Etch creates many different types of solutions for a variety of clients.
The Plymouth location also houses our Innovation Center, Logistics/Shipping Center, Human Resources department, Customer Service team, Purchasing Department, and Accounting team, all which interface with the entire company.
In addition to the Plymouth facility, Tech Etch has another location in Fall River, MA. About one hour from Plymouth, Fall River is 46,000 sq. ft. of space for manufacturing EMI/RFI shielding products. Here, we can assemble, heat-treat, and power-press the shielding products to fit our client's needs. In Fall River, we have an engineering team that's constantly innovating new ways to create top-quality products. We also have a personnel department that works with our job applicants at the Fall River facility.
Finally, Tech Etch owns another 63,000 sq. ft. of space in Litchfield, MN, about 90 minutes west of Minneapolis. At this facility, our manufacturing team makes photo-etched metal parts. Our two-floor building features a large floor plan, and the space offers plenty of room for future expansion as the business develops. At this location, Tech Etch also has a Human Resources office, an Engineering Team, and a Purchasing department.
It's always an exciting time to join the Tech Etch family. If you have the skills to help an employee-owned business serve its clients and grow into the future, contact us today, we'd love to speak with you! Look at our available job openings to find the position that fits your career goals or visit our Careers Page!